19 Momme Silk Sleeping Mask with Elastic Strap
19 Momme Silk Sleeping Mask with Elastic Strap
Say goodbye to insomnia, migraine headaches and dry-eyes
Item Name: Mulberry silk sleeping eye mask

Fabric: Top quality 100% 19 Momme natural mulberry silk 
Size: Customized size is acceptable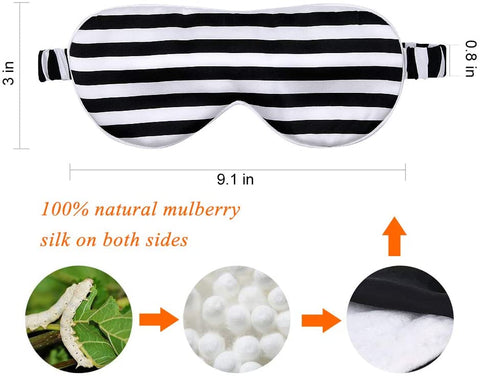 Style: Elastic strap silk eye mask--The headband design won't tangle hair like contoured masks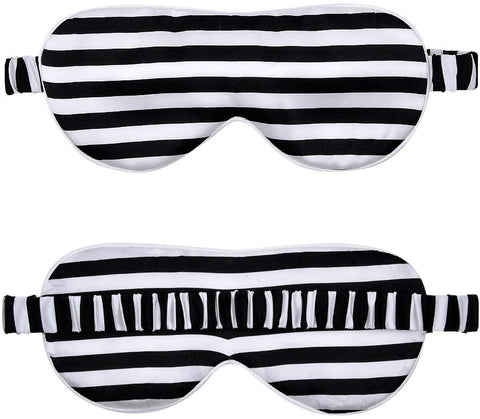 Color: Stripe. Customized color is acceptable.

Benefits: Sleep deeply anywhere and anytime. In a bed, on a flight, on a long car ride, while camping and Yoga, you could wear this extremely light and comfortable sleep eye mask anywhere for uninterrupted, restful, deep sleep. Reduce friction with the skin and compress your face, eyelids, and eyelashes with the least amount of pressure. Silk is designed to fight allergies and improve your skin quality. Perfect for gifts.

Cleaning Tip: Wash separately, by hand with cold water only; use PH neutral liquid detergent.

OEM&ODM is acceptable

Sleeping is the ultimate thing some of us look forward to as we get home from a super tiring day. Needless to say, it's in this state that your body gets the most rest. So having a good sleep is the thing you don't want to ruin.  We are here to tell you that one of the most brilliant ideas for an amazing night's sleep is wearing a silk sleeping mask when nature finally calls.
1.Standard Shipping: LULUSILK offers free shipping for all orders over $99 worldwide.

2.Express Shipping: If you want your package to arrive faster, you could choose express shipping at $30 per order.
3.30-Days Return & Exchange Policy.
4.For Bulk Order, All information please send to support@lulusilk.com.

Customized Size is Acceptable